Quests

2011-09-20 15:55:29
Quests
Completing Main quests and Daily quests are essential for maintaining a fresh supply of Silver and Battle Points,respectively.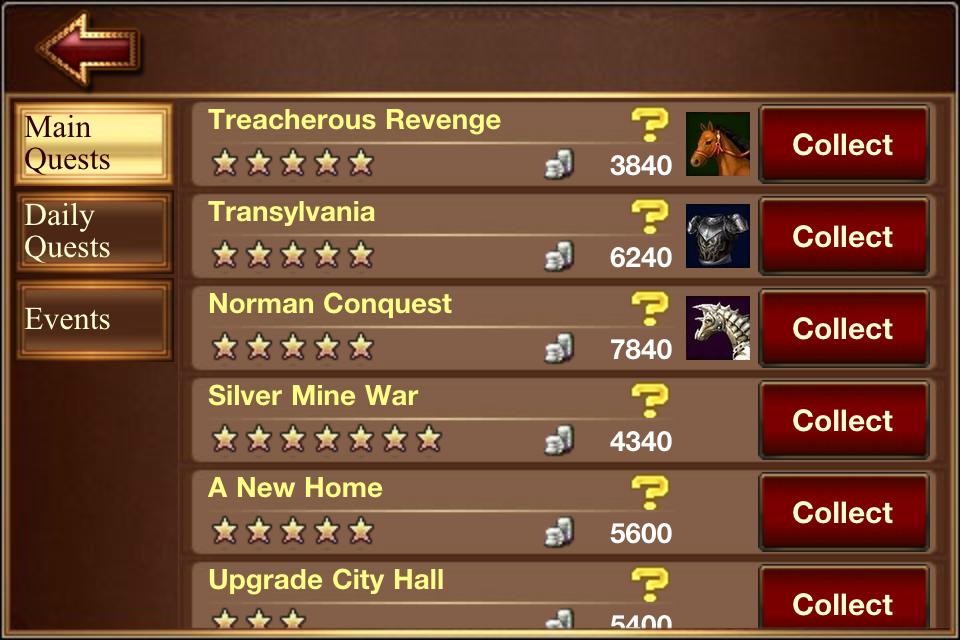 Main Quests will familiarize you with the various interfaces and features of the game. In order to undertake more advanced quests you must first complete the basic ones.
Daily Quests become available at Level 41, and each day you can only complete six of them. The more difficult the quests, the more Battle points you will collect. You can refresh the list of Daily Quests for 10 Gold to try and get quests with bigger rewards. You can also use 10 Gold to complete any Daily Quest instantly.